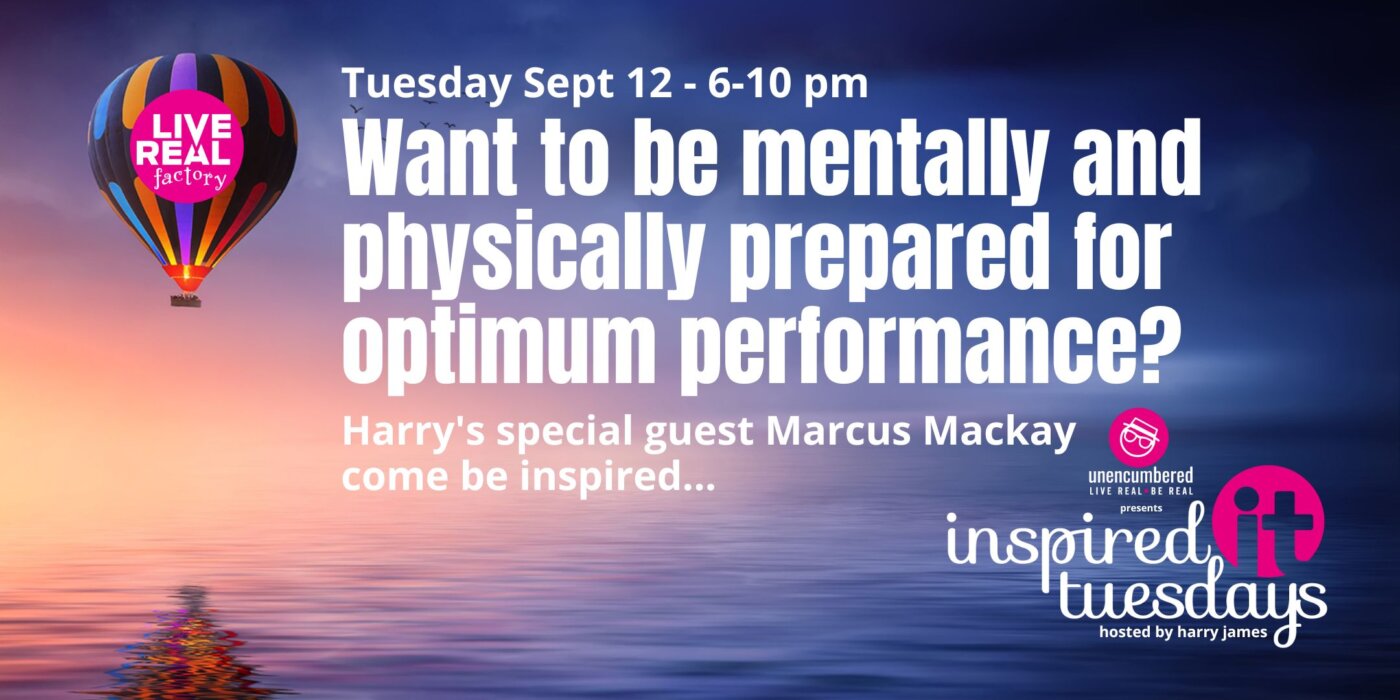 We are breaking the myths of diet and exercise with our dynamic special guest Marcus Mackay, Founder of M Perform and Master Health Coach at Inspired Tuesdays on September 12th from 6:00 until 10:00 pm at the Live Real Factory.
Want to be mentally and physically prepared for optimum performance?
1 – Learn the habits and systems to age well and look good while doing it.
2 – How to perform from the bedroom to the boardroom without living in the gym.
3 – Understand the nutrition myths that are holding you back.
Harry's special guest…
Marcus Mackay

Founder of M Perform and Master Health Coach
From being a competitive athlete to someone who struggled with alcohol, drug abuse, and horrible anxiety and depression Marcus experienced self-sabotage firsthand. He used health and fitness as the vehicle to change his mindset and his body. Once he got out of survival mode, he went on to be the youngest manager in the company and lead the most successful personal training team in Equinox's history at the age of 25. Since then, Marcus has had the amazing opportunity to consult for Lululemon, Equinox, EQUOS, and Zero Fasting App AND I've overseen 3000+ client programs and transformations.
Marcus is a MASTER HEALTH Coach who specialized in working with high-achieving men, entrepreneurs, and pro athletes. He focuses on optimizing the performance and longevity of his clients through his M4 system of Mindset, Nutrition, Training, and Recovery.